Past Events and Training
2008 Always Question Authority Autism Conference
for more information
**********************************************************
FUNDRAISER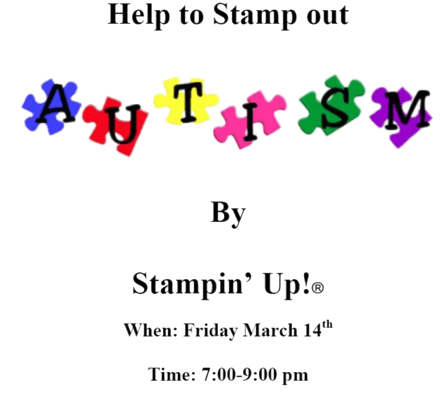 Click Here for more information
**********************************************************************************
FUNDRAISER
All cover charges and donations will go to support:
BRET'S ADVENTURE, INC.
A nonprofit organization committed to supporting people with autism in
Pursuing their passions, manifesting their destinies, and promoting their healing,
As they emerge into everything God created them to be!
WHEN:  Saturday – JANUARY 12, 2008 TIME: 7pm to 10pm
WHERE: FRONT STREET STATION, NORTHUMBERLAND, PA.
ENTERTAINMENT:  LIVE MUSIC WITH TIMOTHY'S BURDEN
Contact: Kathleen Dunkelberger, 570-286-4332 to purchase tickets / for more information.
.
$5.00 cover charge per person!
A great price for a great cause!
(Cash bar and buffet meal will be available at extra yet reasonable costs!)
Timothy's Burden
Special thanks to The Front Street Station and Timothy's Burden
for their generous contributions to make this event possible!
(Donations, contributions and all money raised will be utilized for costs that may or may not be allowable expenses under  the waiver program and that should be covered but are not covered by the county or state government for programming needs such as, but not limited to: habilitative equipment, communication equipment, start up expenses, operating expenses, therapies, travel expenses, staff appreciation and training, supplements, recreation and socialization, alternative and complimentary medical care, other supplies and any other expenses that are determined by the Board and Management.)
*********************************************************************************************************
Autism Support Groups
Selinsgrove:  Contact Susan Bolig at slb725@hotmail.com
Danville:  Kathy Baas at Porkey72@aol.com
Autism-Legal Task Force of Central Pennsylvania:
The first meeting was conducted in June of 2007 and a plan was devised.
Next meeting to be held January 17, 2008 at the Sunbury Police Station.
Check back for more details or contact Kathleen for more information.
*************************************************************************************
**********************************************
Media:
August 28, 2007:  Y106.5/Big Country
August 29, 2007:  WKOK and Sunbury Broadcasting
November18, 2007: WKOK and Sunbury Broadcasting Public Talk Show regarding autism-legal issues with Kathleen, Phil Drumheiser, Esq. and Corporal Miller from the Sunbury Police Dept.
December 18, 2007: WQSU legal talk show, And Justice for All? at Susquehanna University in Selinsgrove will feature Kathleen, Richard Dowell, PhD and Phil Drumheiser, Esq.
**********************************************************************************
October 26, 2007:
Always Question Authority Autism Conference
Front Street Station in Northumberland, Pa.
The Always Question Authority Autism Conference was held on October 26th at the Front Street Station in Northumberland.  Kathleen Dunkelberger from Bret's Adventure, Inc. organized the conference which is designed for parents, professionals and anyone interested in these very hot topics.  We chose the name always question authority title for our conference because we need progress in maintaining civil rights of people with autism and other disabilities and progress is only made when we question the status quo.  So many times people with autism and their families are told really ridiculous things and many times people that work in the systems that are allegedly to assist people with disabilities are not forthcoming with information, or don't have knowledge about information that could help families so we need to always do our own research and network with others.
Speakers included:
State Representative Merle Phillips discussed updates in legislation regarding autism as well as what your state rep can and cannot do for you.
Susan Bolig from the Selinsgrove Autism Group and Susan Rzucidlo from Speak Unlimited discussed the safety events for first responders (EMT's, hospital personnel and police) as well as share safety information and their developments within the state and local area.
A Parent Panel discussed real life situations their children encountered with law enforcement with varying degrees of outcomes only because of the differences in the awareness about autism with police and judges that handled each case.  All situations involved the school districts as well.
The Dennis Debbaudt video was viewed.  Dennis is a police officer and provides trainings all over the world including disability training to the FBI and CIA.
Phil Drumheiser is a special education attorney and discussed special education in Pennsylvania and the new secret pipeline: school to prison.  He has become more involved in criminal law since many children with disabilities are being charged with crimes related to their disability by school districts and IU's.
Richard Dowell, PhD from Evangelical Hospital Neuropsychology Dept discussed the brain model to help us better understand how people with autism and aspergers think differently then neurotypicals.  Dr. Dowell also discussed the psychological evaluation process and how important it is to also include the environment in an evaluation.  He will end with a message of hope for all individuals with autism, their families and professionals.
The Halifax Holistic Dentistry Team shared information on how to accommodate an individual in a dental office without use of chemical or physical restraints.  Dr. Nupponen also provided information on the dangers of amalgam mercury fillings.
Kathleen Dunkelberger did a session on home schooling your child with autism.  Even though Pennsylvania has the most burdensome home school laws in the nation for children with disabilities it is still very easy to do and anyone can do it.  Kathleen also updated the audience on the autism legal taskforce and assissted in the dental training.
Bret Dunkelberger presented the Bret's Pick Embracing Diversity Award to three local businesses that go above and beyond policy and the law to accommodate people with disabilities within their establishments.  It is important to recognize these leaders so other businesses are aware that people with disabilities and their families are valuable customers.  Businesses are chosen after reviewing appropriate parking, bathrooms, health food choices as well as employee approaches and interactions with people with autism and disabilities.  The Hampton Inn and Bob Evans Restaurant in Shamokin Dam and Knoebels Grove in Elysburg received the awards.
Bret and Kathleen also presented Dr. Bill Jones with the Honor Award for dedicating his life to supporting people with autism.  Jamie Brink from Keystone Service Systems was the recipient of the Celebrating Truth Award for her honorable decision to report abuse onto a child with autism by a teacher and aide in the school setting.
A musical presentation was offered over lunch by Tedd Yost from Touche edi.  This new and growing company provides educational music and other educational materials to children of all ages.
Commissioner Dietrick closed the conference by sharing information on services provided by Northumberland County MHMR as well as addressing cross disability issues.
Booth Vendors that were available included but were not limited to:
Phil

Drumheiser

, Esq.

Touche

edi

– Bringing imagination and knowledge together through music
Spencer's House and Gregory's Journey – Parent Run Provider Programs
Speak Unlimited, Inc.
Parent to Parent of Northumberland Co.
Aboard Autism Groups from Selinsgrove and Danville
Home School Legal Defense, Vaccine Information Center and Defeat Autism Now! Information was provided by Bret's Adventure, Inc.
Halifax Holistic Dentistry
Youth Advocates Program, Inc
Children's Developmental Services from Williamsport
Disability Rights Network
Illumination Project
Bret's Adventure, Inc.
Kathleen's Nursing Consulting Services
This conference provided participants with information as well as a great opportunity to network with others.  Kathleen decided to organize the conference for local people since educational opportunities in our area were not available.  However, we received registrations from Pittsburgh, Effort, Lancaster, Reading, Upper Darby, Bloomsburg, Williamsport and many others so this will be a great way to network with other parents and professionals across Pennsylvania.
**************************************************************************************
Trainings:
October 2007: Kathleen and Dr. Dowell presented on autism legal issues to the Judges from central Pennsylvania at their regional meeting in Williamsport.
October 2007:  Kathleen presented on autism to the Luzerne Community College Psychology students
September and November 2007: Susan Bolig from the Selinsgrove Support Group provided education and forums for police officers, EMT's, 911 personnel, parents and others regarding autism related issues including safety, approaches and more.
December 2007: Kathleen presented on autism legal issues to the Lycoming County Probation Department.
Training Opportunities Provided by Kathleen:
Autism- Legal Issues:
Participants will identify the prevalence of individuals with autism in the legal justice system and the reasons for the increase.  Objectives will be to learn effective approaches to communicate with and understand someone with autism, to learn other options available other than the criminal justice system, Abuses onto people with autism, the school to prison pipeline and much, much more!
Autism Overview Part I – It's just not all in your head!



Participants will learn about the possible causes of autism, brief anatomy lesson and how autism affects individuals including communication-sensory-movement and social issues, the many treatments and therapies available, knowing the different "camps" in the world of autism and more!
Autism Overview Part II- De-mystify to De-stigmatize!



Learn to look at the person with autism as the beautiful and unique person that he/she is by acknowledging the strengths, understanding the challenges and knowing that "behaviors" have meaning. Learn to challenge yourself to help to decrease the stigma and to assist the community with embracing our loved ones and the families affected by autism. This session will better prepare you to interact with a person with autism on any personal or professional level.
The autism overview presentations can be tailored to your group. This is a great presentation for churches, youth groups, law enforcement, attorneys, DA's, community organizations, YMCA staff, daycare providers, school district personnel, county MHMR and provider staff, physicians and medical professionals, college students and professors, personnel from restaurants and other businesses that have or will eventually encounter individuals with autism and their families.
Home Schooling your Child with Autism
This session will assist you with implementing, transitioning or improving your home educational program for your child with autism or other special needs. Participants will learn how to create home ed lesson plans, write and assess goals, incorporate communication, sensory, motor and social needs into the schedule, use community resources, create a portfolio, review required documentation, get the most out of the computer and more! The many benefits of home schooling a child with special needs are reviewed. Your kid will love you even more for taking this session!
Augmentative and Alternative Communication
Learn how to use assistive technology for communication- from beginning to independence-practical and functional ideas to utilize and practice. This is an excellent resource for individuals with autism, families, caretakers and professionals.
The DAN! (Defeat Autism Now!) Protocol Overview
It's just not all in your head! Learn about the biomedical and nutritional therapies available in your community for individuals with autism. Includes discussions on the vaccine- autism connection theory and information you will want to know in order to make an informed decision prior to vaccinating your children.
Faith and Hope in the Healing and Recovery Process – Believe and Succeed!
Our Personal Testimony is shared to reveal the power of faith and hope on the way to recovery and healing throughout this journey called life. Learn how to press-on and persevere to your highest potential through your higher power.
Who's S*** is it Anyway? : A Professional Parent's Perspective of Dealing with the Systems
Parents will learn how to better understand professionals and navigate the systems. Providers will learn to understand how their behaviors, words and interactions affect the consumers and families. Personal experiences are shared throughout this unique presentation as Kathleen emerges and recovers from being a professional "behavior" nurse to a parent of a child with autism. Join her in her story of transformation to the "other side of the desk".
Documentation Issues
Learn how to use the nursing process to assist you with your best documentation. This session can be tailored to a variety of settings such as IEP's, nursing and paraprofessional notes, program notes, home school documentation, goals and outcomes, nursing and treatment plans and more.
Domestic Violence – The Crime with Little Time
Learn the myths and facts about domestic violence. Personality traits and disorders of abusers and how they "work" the victim and the courts, antisocial and narcissistic disorders, signs and symptoms of abusive relationships, PTSD and depression, and the challenges victims face to protect themselves and their children which extend from the home to the workplace, school, court room, and extended family. Kathleen shares what she has learned through her professional experience as a psychiatric nurse having worked with offenders and victims as well as her personal story as a survivor of domestic violence.
The SonShine Healing Adventure:
Kathleen describes the details of this very successful and innovative home and community program which she developed specifically for her son. The SonShine Healing Adventure is a "modified" form of many interventions designed for a specific child and is based on principles of success and the nursing process: assessment, plan, implement, reassess and revise. Knowing that any single program will not be the key for success for children, the "parent-run" SonShine Healing Adventure incorporates a variety of "modified" methods and techniques used for assisting children with autism such as SonRise Option, AAC/FC, TEACCH, Computer Language Programs, Floor time, Sensory Integration, Brain Gym Activities, Total Communication Approaches such as sign language, gesturing and expressive speech and more. She has even come up with a few of her own techniques for teaching skills such as potty training, horseback riding, tying shoes and swimming which were greatly beneficial for her son.
Although this highly energetic program, which utilizes much movement for learning, is based in the home, there are many social and community opportunities available. Kathleen will share creative ideas that she has used to organize play groups so the child with autism will learn to model peers in structured and unstructured play environments with the "social-set up system" she designed. Documentation and outcome monitoring tools will be available as well as much more. The SonShine Healing Adventure session will teach you how to use, modify and apply all of the information from so many different training programs available into "practical" use to better serve the child.
Although designed for parents, this session will be beneficial for professionals and paraprofessionals as well. This training will provide you with the tools, confidence, ideas and momentum to start and implement a program for your child!
Disability and Abuse – It's not just at home!
Although most studies and statistics available only specify or reference parental abuse, individuals with disabilities are many times abused by the very people we trust and pay to care for and educate them.  This session will expose this national tragedy by sharing true stories, real pictures and problems within the legal justice system when the victim is disabled and the perpetrator is a paid professional or paraprofessional.  The disabled are further abused by the systems and courts when they do not receive adequate representation, accommodations to testify, or fair and equal treatment in the justice system.
Many systems that care for our loved ones with disabilities are allowed to do their own investigations, which is a huge conflict of interest. The person with the disability and their family members are usually fighting major organizations that use your tax dollars to defend their actions of abuse.  These perpetrators and organizations may even continue to intimidate the abused and the families by threats of loss of services altogether, blaming the parent for the abuse, or justifying their actions claiming the abused was violent or out of control. Believe it or not, many professionals actually defend the use of aversion and restraints in the name of education or therapy and minimize the trauma and harm these tactics cause our loved ones.
This session will increase awareness of this ongoing tragedy, reveal the problems with the current systems (educational, medical, state, county, legal) and provide you with information and ideas on how to prevent abuse, assess for and document abuse, consents, releases, reporting and more.  This session will benefit parents, caregivers and individuals with disabilities as well as professionals and paraprofessionals working within the legal system, educational, medical or provider systems, or anyone that may be a mandated reporter of abuse.
See Kathleen's nursing website at www.kathleenlnc.com for other Nursing Consulting Services:
(Individual or Group)
· Implement and Review Home and Community Based Programs for Children with Autism (Incorporating Social, Communication, Sensory, Motor, Emotional Needs- Environment / Community Resources, Modalities, Documentation, Diet, Ongoing Education and more)
· Professional and Support Staff Education and Training on Autism, Mental Wellness, Aging Issues, Psychiatric and Mental Health Issues and Above Topics
· Parent Training & Education on use of AAC and other Communication Techniques and Modalities, Implementing and Executing Home Programs, Documentation, and the DAN! Protocol Overview
· Project Coordination
· Community Awareness and Education
· Conference Coordination
Other individualized nursing consulting services are available.

Call Kathleen for more specifics on how she can assist you and your agency!